Go back to other news
31 January 2022
Why your brand matters in the face of a skills shortage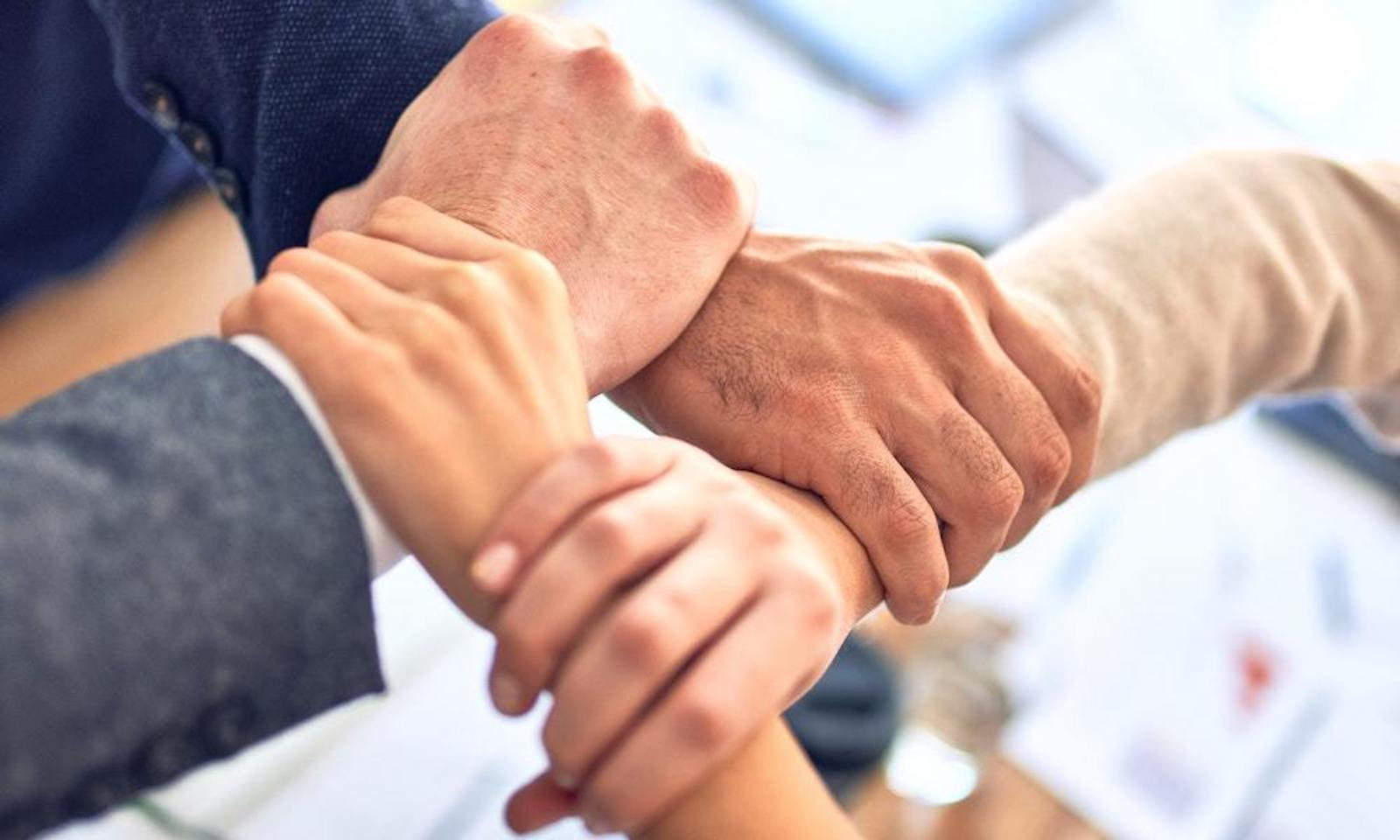 How can companies make sure they attract and keep the best of the best talent? The key is in your brand value.
Have you heard? There's a skills shortage.
From hospitality to civil engineering, scientific research to medicine, finance, IT and more, across the board, we are short on talent. So, how can companies make sure they attract and keep the best of the best? The key is in your brand value.
The challenge for employers
The root cause of the skills shortage is not entirely clear. In many ways it depends on the sector that you're in. Some are definitely affected by Brexit and to some extent Covid is to blame as individuals reevaluate their priorities and move into different areas (literally and metaphorically).
Research indicates that longer-term issues are also at play - a general under-investment in skills development coming to a head, and an ageing workforce, for example. In many companies, there's also dissatisfaction brought on by a lack of authenticity around company values, or a general feeling of being overworked and underpaid in an environment that for a long time has seen employers able to dictate terms.
The skills shortage is, and will be compounded by, another rather tricky issue for employers - vaccination. How are you going to respect individual choices at the same time as managing risk in your working environment? What impact will your decisions have on the choices that team members themselves then go on to make? France is to introduce a vaccine pass that will exclude unvaccinated people from restaurants, sports arenas and other venues, and despite The U.S. Supreme Court ruling against it, apparently many US companies including JPMorgan, Bank of America, Citigroup, Goldman Sachs, Morgan Stanley and Wells Fargo are all requiring staff to disclose their vaccine status.
What do people want from their careers?
There are some generational variations, but in broad terms individuals want to be paid appropriately for their work, to be valued in their jobs, to have a sense of purpose in their roles, and to have prospects for career development. All of that, in broad terms, sounds entirely reasonable.
Increased levels of remote working during the pandemic have also forced a more meaningful conversation around the varying interpretations of flexible working. That might be tricky for some businesses to manage in a way that still creates a sense of unity and camaraderie at work. However, generally speaking, this too is a reasonable expectation, given the world we live in and the tools that are available to us. For some jobs it's clearly more applicable than others.
All of this, in many ways, places desirable employees in the driving seat for what is possibly the first time… maybe ever. Employers need talent, and the talent is in a position to ask for what they want. Only last week I spoke to a woman who applied for a job that had a set salary and asked for four days in the office per week. She said she would only join if they doubled the salary and made it two days in the office per week. She conceded that those days needn't be fixed. They agreed.
Your brand and its influence on the talent you attract
In an ideal world, there shouldn't be a situation where an upper hand is required. There should be a mutual level of respect and trust between employee and employer.
However, creating that level of trust is very much in the hands of businesses and the reputations that they create for themselves, in general and directly with individuals. This is about the reputation of your brand, what it stands for and what actions it applies to its values.
I have written before about why brand value needs to be a board room priority, and this is one of the reasons. Your people are a fundamental part of the value proposition of your organisation, so to attract and keep talent it's essential to define what you believe in and make sure that your brand honours those values at each touchpoint.
Take action to improve your brand value
If you find that you are not attracting the people that you want and need, then it's time to revisit your brand positioning and make sure it's effective in the face of the world we are in now and heading towards. My advice as a brand consultant would be to consider the following:
Reevaluate your brand positioning and ask yourself if it fits with the zeitgeist.
Do you have a people plan for both existing and future members of your team?

If you want to surround yourself with people who believe in you, how are you going to do it?
Have you got training and development in place that will encourage people to not only join you, but stay with you?
Have you got a strategy for a remote working environment that makes people feel included?
How are you supporting recent graduates?
Ask yourself honestly, are you rewarding people appropriately?

Reassess your 'contract' with your client and theirs with you:

Does it reflect your values?
Does your product or service deliver meaningfully to your clients?
In particular, does it have value in a world of overconsumption and increasing environmental awareness?
'My word is my bond' is a perennial value of The City of London. For businesses in the 21st century, one could argue that it should be amended to 'My brand is my bond'. This is the promise that you make to your employees, your customers and all other stakeholders.
If you want to attract top talent and if you want to stand out, your starting point should be establishing, and constantly working to maintain, a reputation that reflects who you are, and who you want on your side. That is your brand's value.