Go back to other news
16 February 2022
We can learn a lot from Her Majesty about brand management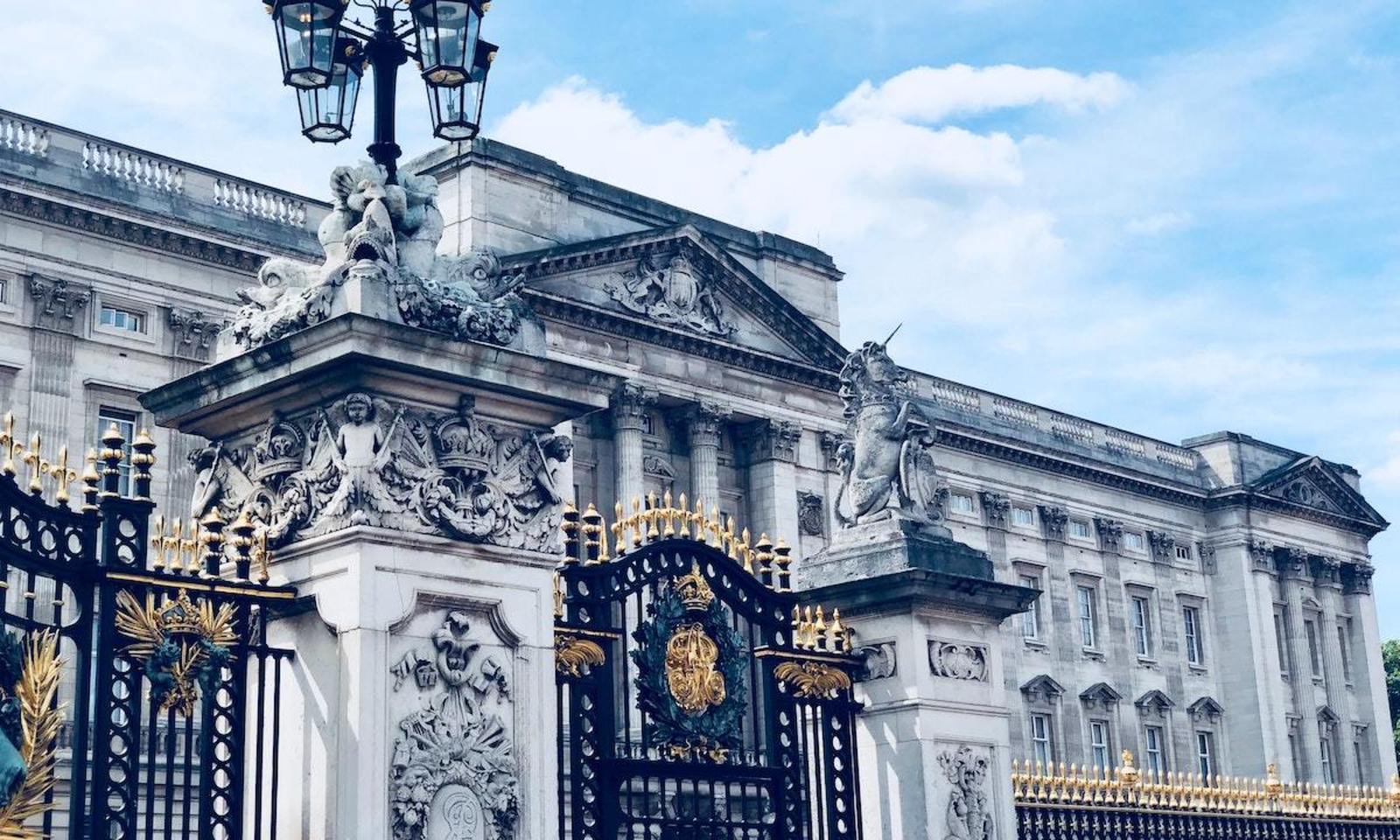 This month marks the beginning of the Queen's Platinum Jubilee year, and with it we can reflect on an excellent example of leadership, and brand management.
This month marks the beginning of the Queen's Platinum Jubilee year, an occasion that most of us will never see the likes of ever again. It's a moment of national celebration, which couldn't have come at a better time. It's also a chance to honour a woman who for 70 years has quietly shown herself to be a consummate leader - someone with her eye firmly on the long game and whose instinctive understanding of brand management is something we can all learn from.
The Platinum Jubilee emblem
For the occasion of Her Majesty's Jubilee, this most ancient of institutions - of brands if you will - has chosen to release a dedicated emblem. It is not the first or the last time the monarchy has shown its finesse when it comes to upholding brand value. Within this act lies a lesson to all brands seeking long-term value and survival - the art of changing with the times but remaining true to your heritage and core values.
The emblem is, in effect, a campaign logo. It is the primary asset in a marketing strategy, used on a catalogue of merchandise and campaign marketing materials including publications, social media, retail and merchandise.
The emblem is recognisably in keeping with all things brand Windsor and it does not override the principle assets, such as the royal coat of arms, but it does complement them and is resolutely suited to this unique moment in time.
The design honours the monarchy's heritage with its distinctly regal purple Pantone, and it is unmistakably a depiction of St Edward's Crown (the coronation crown). There is a central focus on the number 70 and it uses a font that reflects the one chosen for The Queen's Coronation Order of Service. However, the clean graphic design is also decidedly contemporary yet redolent with meaning. A single, unending line. In its simplicity it is well suited to the vast array of digital as well as print applications that it will need to be applied to as part of a mega modern marketing rollout.
Dedicated to its brand values
The monarchy appears to be unequivocally clear on its role in our society:
It's a constant - a symbol of stability and timeless values that's core focus is survival in order to fulfil its ongoing role
It is the ultimate UK representative, championing brand Britain and the Commonwealth around the world.
Its star power is to be used to shine a light on others - their causes, their work, their achievements, but not on individual members of the family.
With these values in mind, the
Platinum Jubilee Emblem
is not the work of an established artist or one of the Queen's contemporaries. It was designed by 19 year old graphic design student Edward Roberts, from Nottinghamshire. It was selected as the winning entry of a distinctly democratic process - a competition.
Her Majesty The Queen's Platinum Jubilee Emblem Competition was run in conjunction with the V&A Museum (where the future queen, the Duchess of Cambridge is the first royal patron) for young people aged 13 to 25. It was judged by a panel of experts (not the monarch), including the typographer and graphic designer Margaret Calvert, Yinka Ilori MBE and V&A director Tristram Hunt.
All these things come together harmoniously - at once celebrating the past and looking forward with anticipation to the future.
Brand management is about leadership
Brand Windsor's sense of surety and purpose comes from its leadership. Sure, the Queen has advisors, and she herself is not planning marketing strategies (then again, most CEOs aren't either), but don't let this nonagenarian's age or passive demeanour fool you, she is a master of brand value and brand management.
We are surrounded by a lot of examples of leadership, some more admirable than others, but the Queen has stood the test of time. She appears to count her success over decades, if not centuries, that extend beyond her tenure, rather than short-term publicity stunts and popularity polls.
Perhaps that's because she seems to have grasped something that a lot of brand leaders, and a fair number of royals, do not - brand management, brand survival, brand value - is about something bigger than the individual. From what we know, she sees herself as the guardian of the institution and purpose of the monarchy, charged with looking after it and hopefully leaving it in a better position than when she came to the throne. Despite some particularly tricky situations, to date she seems to have been very successful.
Guardians of brand value
Early in my career, not long after I had joined Unilever, I was promoted to Brand Manager. When a member of the senior management team walked past my office I was reviewing my job description, clearly looking confused, and he asked if there was anything he could help with. I said there was just one bit I didn't fully understand, where the job spec read: 'To be overall responsible for the entrusted brand.'
"Well," said this unfailingly polite man, "that means the brand was there before you got it and it better f********** be there when you have finished with it."
A lesson which has lived with me throughout.
In essence, that's brand management.
As brand managers and business leaders, we're the custodians of something that other people have spent their lives building and it's our job to respect that and protect it, promote it and ensure its perpetuity. So, for what it's worth, when it comes to brand management, this is what I think we can learn from the Queen:
Never forget what the brand values are, why the brand exists and what it does.
Remember, it's not about you as an individual but something bigger than you.
It's about long-term value, not cheap, quick wins.
How you behave everyday is as important to your brand value as your big campaigns (if not more important) - so look after your people and remember to say thank you.
We wish you a wonderful year Ma'am, you deserve it.