Go back to other news
28 May 2018
The 2018 Brigantes Breakfast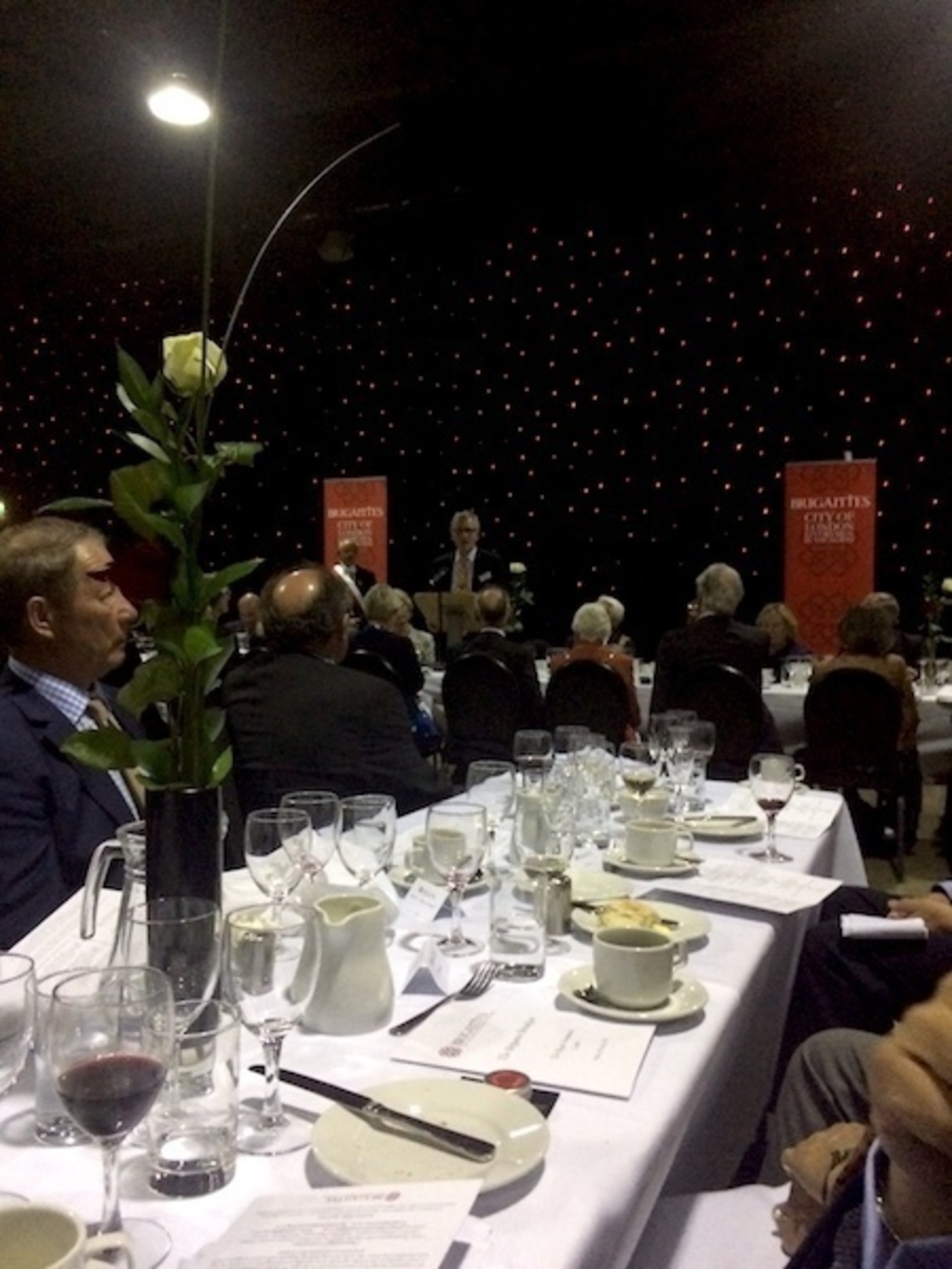 The Brigantes events are held in the North of England. They are ever popular and supported not only by Liverymen of North England but across the UK as well. The Royal Armouries Leeds for Brigantes Breakfast was held in Leeds on Friday 25 May.
The previous Brigantes events were held in Sheffield, Liverpool, York, Leeds, Ganton, and at the Royal Liverpool Golf Club.
The magnificent Royal Armouries
The 2018 Brigantes Breakfast was held at the magnificent Royal Armouries, one of the finest museums of its kind in the world.
The Royal Armouries houses the National Collection of Arms and Armour. It was opened by Her Majesty the Queen in 1996. The many thousands of exhibits, ranging from medieval times to the present day, were far too numerous to be on the display at their previous home, the Tower of London. However, today they are arranged in themed galleries over several floors, all with lift access.
Liverymen and the guests
The 2017 Brigantes Breakfast at St Georges Hall, Liverpool, was attended by 420 Liverymen and guests, with 84 Companies represented.
This year, over 400 Liverymen and guests gathered at the Royal Armouries for this fantastic event.
General the Lord Dannatt GCB CBE MC DL was the guest speaker and responded on behalf of the guests. Lord Dannatt also spoke of the need to support our armed forces.
Sheriff Neil Redcliff also gave a speech. Among his other achievements, he is a member of the Court of the Guild of Freemen, the Council of the Royal Society of St George (City of London Branch), and a member of the Development Board of The Charterhouse London. He reminded us of the plight of prisoners in our jails.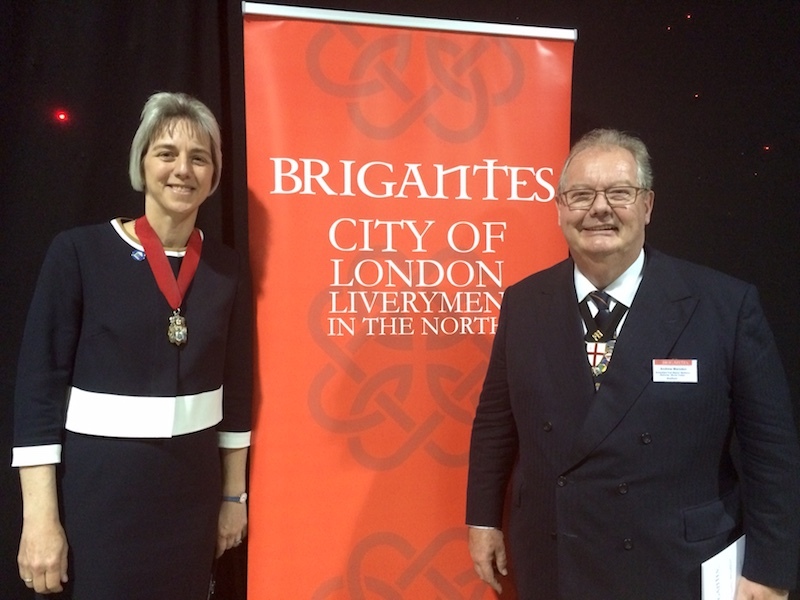 This was also a lovely opportunity to catch up with Liz Green, one of the Non-Aldermanic Candidates for Sheriff. Liz has an outstanding career in PR and Marketing, and a strong heritage in Livery. She involved in a range of organisations, and activities across the City and Livery: a member of Walbrook, Coleman St and Broad St Ward Clubs, a committee member of the Phoenix Past Masters' Association, a member of the Lady Past Masters' Association, and a member of the City Livery Club, to name a few.
The Carpet Guard was provided by the Light Cavalry, the HAC and music was also provided by The Brass Ensemble of the Yorkshire Volunteers Regimental Association.
Just like every year, the funds were gathered for the Lord Mayor Appeal.
Next Brigantes event will be held in Chester on Saturday 8th December.