Go back to other news
27 February 2020
Nurturing new commercial opportunities for the City in a post-Brexit world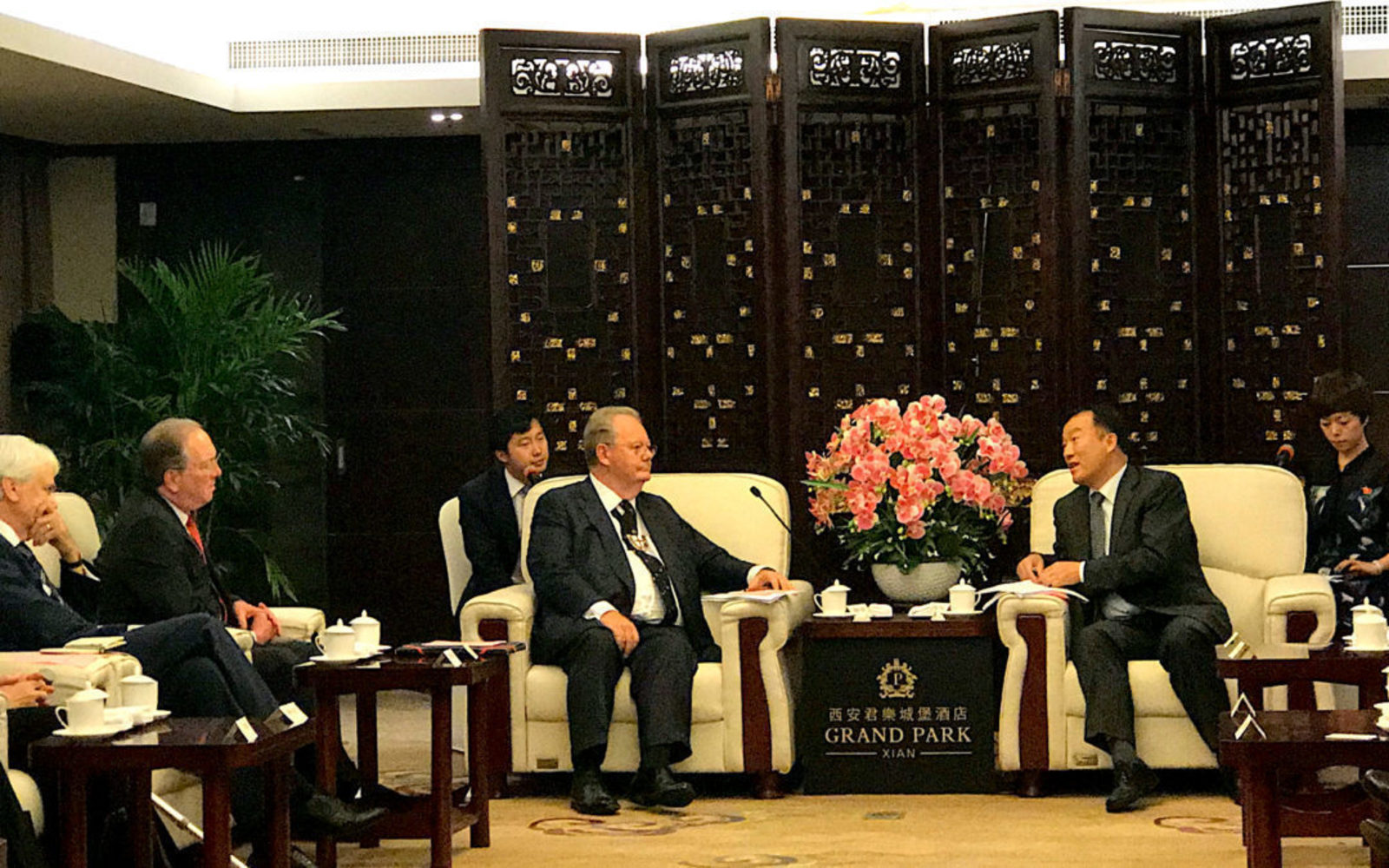 Exploring new commercial opportunities for the City, and the UK as a whole, around the world has taken on new meaning and possibility in a post-Brexit world. It's a new frontier that the FSG (Financial Services Group of Livery Companies), of which I am Chair, is in an important position to nurture, not only in uncovering opportunities for our larger businesses, but also taking the foundation steps for our SMEs in the City to build upon as well.
The role of the FSG in developing international commercial opportunities
As an advisor to the Lord Mayor in his role of promoting the City's financial and business services, the FSG is in a unique position to extend the hand of friendship, show support and strengthen relationships with other countries in order to reinforce London's position in the world, build on existing relationships and look for new opportunities as well.
For example, last year I had the privilege of leading a 13 strong FSG delegation to five important cities in China. The trip, originally focused on discussions around the development of a new financial district in Nanjing, quickly expanded to cover other key objectives for different national and regional markets in discussions with the Provincial and City Governments as well as a large number of local businesses on areas where we could work in tandem with the UK and to mutual benefit.
A variety of opportunities across different cities in China
Whilst there, we met in Beijing with the China Securities Regulatory Commission (CSRC) which is the main regulator of the securities industry in China; a delegation in Xi'an, the old capital and cultural centre and start of the new Belt and Road Initiative; another delegation in Chengdu – arguably the fourth most important city in China with a population of 16 million people; and we also met with representatives in Nanjing – the most developed in the Yangtze Delta Region and one of the four major economic areas in China. We concluded our trip in Shanghai, the most developed and the most westernised city in China.
Of course, the current UK-China economic and financial dialogue is already extremely positive. It has been the basis for a number of successes such as when China chose London for its first ever sovereign renminbi (RMB) bond issued outside of China, as well as when the UK government issued a landmark RMB bond (RMB 3 billion), the first non-Chinese issuance of sovereign RMB debt. More recently, the Stock Connect between the London and Shanghai stock exchanges was also launched.
However, as with Washington and New York, Beijing and Shanghai do not have a monopoly on commerce. So the goal of this visit was to explore new financial districts and be part of a globally supportive culture of business development. As a result, the areas that were discussed were varied and offered much food for thought, exploration and further discussion.
They ranged from the new Stock Connect and the launch of the new STAR Market which was announced last year by President Xi in the hope it will encourage domestic tech investment, to tech incubation and acceleration, government and corporate debt offerings to China's growing young workforce and the desire to establish capital market connections between the western part of China and the UK. There are opportunities to support the development of the new financial district in Nanjing and there was a tangible interest in exploring an insurance market connection, as well as a hunger for greentech and fintech investment opportunities as well.
A champion for regional and national business opportunities
In the UK we are supremely proud of London as a central hub of financial expertise and strength. However, we also know that, thanks to the benefits of digitisation and infrastructure development, we can also look to strengthen the role of other cities across the country as powerful financial and business centres. For example, while it may be undergoing its own challenges, HS2 is evidence of those efforts, bringing greater wealth to different parts of the country, and indeed greater capacity for international relationships for the UK as a whole.
Recognising a like-minded attitude towards commercial growth in our friends in China, as well as other countries around the world, it is an empathetic as well as astute mindset that we can help nurture for business of all sizes. It is clear that China is developing very quickly, but in different directions by region, and like the UK, there are different opportunities for different organisations, if the right connections and introductions can be made.
Our role in the Livery is to uncover and engage with those opportunities, finding local partners, keeping our eyes open to local demands and opening doors. In doing so, we have an important, strategic role to fulfil in promoting all who make up the fabric the financial and professional services of the City and UK.