Go back to other news
02 June 2021
Being a changemaker for a better City of London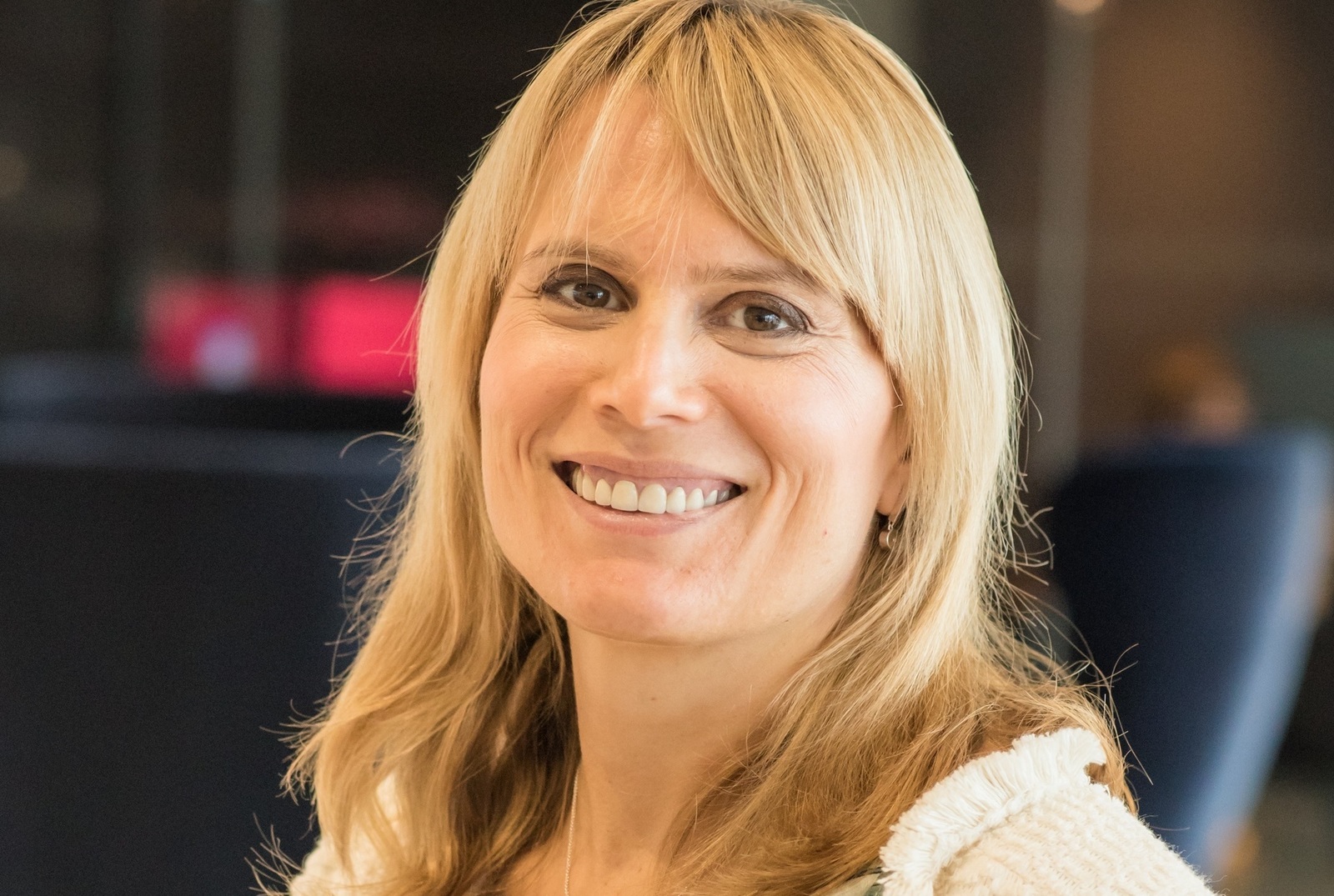 Interview with The Brokerage CEO Katerina Rudiger, about creating opportunities for young people in the City of London, through community and company culture.
We all want to come back better after the pandemic, and in the City of London there are many opportunities to really make a difference to individuals, the community and to company culture. In my view, The Brokerage has the capacity to be a pivotal part of that.
About The Brokerage
The Brokerage is a social mobility charity working with young people and employers to drive positive change in the workplace. If it achieves its goal, it will become obsolete. As CEO Katerina Rudiger, who joined in 2019, puts it: "We have been doing our work for 25 years and we don't want to be doing it for another 25 years."
The charity is best known for helping young people from less-advantaged backgrounds access job experiences and eventually employment in The City. Roles are traditionally in financial institutions, although Rudiger is keen to open that up to a wider cross section of professional roles to reflect the modern working environment.
Amongst other things, the charity functions by running workshops educating students about the different roles in The City, by organising internships and securing apprenticeship placements. It is supported by city businesses and organisations including the Financial Services Group of Livery Companies (FSG), which I Chair. However, like for many of us, the last year has presented The Brokerage with real challenges. Despite these, Rudiger has found opportunities to explore new ways of doing things - many inspired by the ingenuity of the young people themselves.
An opportunity to think differently
"In a crazy year you have permission to try new things. There has been less need to spend time persuading people that change needs to be made because change is happening all around us. Covid-19 has been tough but it has thrown up real discussion around how work can be done. I have always said that the way the world functions now was just made up by a group of people at some point. As we rebuild there's an opportunity to ask what can be changed for the better."
This desire is reflected in the charity's newly released manifesto - 'Opening Doors 2021' - which invites employers to consider the post pandemic rebuild as an opportunity to do things better.
The pandemic has required much activity to go online where it wasn't before, and that in itself has led to the development of new initiatives. Rudiger was inspired by The Brokerage's Generation 2020 Ambassadors (16 young people who support and represent the work of the charity) who took it upon themselves to create a podcast for other young people, A-Z Talks, discussing all manner of topics relating to the emerging challenges in the workplace.
"You just have to see our young people in action to see how impressive they are. They're so talented and have done a brilliant job of getting involved, from leading youth forums to launching their own podcast. We didn't initiate that, they did. They're just amazing!"
New ideas and initiatives to help build back better
Like many, Katerina envisages a hybrid model for the charity going forward, combining the best of online and offline initiatives. Amongst the things that The Brokerage has tried, extended and introduced since 2020 are:
The Academy: Programmes that help registered candidates develop in key skill areas necessary for success in a career in financial, professional and related services.

The Changemaker Programme: Practical guidance, tools and tailored support to help employers welcome talent, tackle racial and social inequality and embed lasting change.

Partnerships: The charity seeks to involve businesses who want to have a meaningful impact and drive long-lasting change. They currently have 13 partners and wish to extend that to 20.

Peer to Peer Learning: Here groups of employers work together and have the space to discuss the challenges they face, ideas they have and questions they want help with.

Young Leaders Programme: Piloted in 2020, this seeks to further develop and empower young people by inviting them to collaborate with employers and the charity and be part of the discussion around change, inclusion and equal opportunities in The City.

Rethinking the culture of work
One thing that Rudiger is really keen to highlight is that employers need to be involved for the right reasons. It typically requires a seismic overhaul of company culture when it comes to providing opportunities for young people from less-advantaged backgrounds. It's not about employing someone and expecting them to fit into an existing culture, but of creating a culture where different personalities, skills and experiences can thrive.
"It's the emergence of businesses proactively looking at themselves and what they need to do that's the big and positive change. For us, it's about providing both them and their employees with the right support. Previously, despite maybe having had a difficult or chaotic personal life, they felt it was important to hide it, with young people pretending they were just like everyone else in an organisation once they got a job. The cultural change required is in actively recognising that the motivation these young people have,and the skills they have learned, are the result of their lived experiences.
Businesses are always impressed by our young people but there's this idea that they're helping them when in reality these young people bring incredible new skills to their organisations. It's not helpful to get someone into a job and then expect them to be like everyone else. There's a critical change around the thinking here; it's not how do we fit them into our culture but rather how do we have a culture that includes everyone?"
The changing world of work - new skills
Rudiger also notes that the world of work is changing and so are the skills that are in high demand for the future. Technical skills can be taught and technology itself is playing a greater role in manual tasks. So leading organisations are moving towards prioritising soft skills such as emotional intelligence, autonomy, motivation and the ability to self manage as differentiators.
"Surveys show that we need people who are more able to self manage. If you have had to look after siblings, have a part time job or travel home from university at the weekend to look after your family, perhaps while juggling different languages - you have demonstrated that you have many of these skills."
Proving her point, Rudiger notes that when working with a company recently to recruit for a role, they were so impressed with three candidates that they created two more positions because they wanted to take on all of them!
The Brokerage plays an important role in the City of London. Since Rudiger joined she has not only done an excellent job in difficult circumstances but is rapidly turning these to the organisation's advantage. Her passion is clearly for finding employers who want not only to provide jobs but also to drive change in the way we all recruit and work together, bringing CEOs and senior leadership into discussions around desirable company cultures and the creation of environments that support the success of us all for the long-term.
We all want to come back better after the pandemic, and I think The Brokerage is an example of how we can really make a difference.